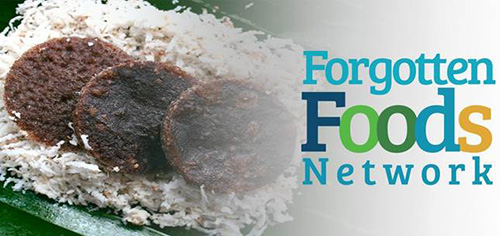 Crops For the Future (CFF) is leading the Forgotten Foods Network - a global initiative to collect and share information on foods, recipes and traditions that are part of our common heritage. Through this network, we hope to discover foods that can transform the way we eat now and nourish us in climates of the future.
On 3 November 2017, His Royal Highness The Prince of Wales will launch the Forgotten Foods Network at the CFF Headquarters, attended by fellow champions and friends of CFF.
A balanced diet derived from a diverse range of foods is key to optimal health and nutrition. "We need to put nutrition at the heart of our food systems," urges CFF Chief Executive Officer, Professor Sayed Azam-Ali. This is where forgotten foods - the traditional foods and crops that our ancestors ate - could play a vital role, especially in the unpredictable and vulnerable climates of the future.
In a video message at the EAT Foundation's Asia-Pacific Food Forum, The Prince of Wales mentions that "it is currently generally more profitable to farm and source foods in ways which cause damage to the environment and public health, than it is to adopt sustainable practices." We must move beyond the 'business as usual' approach of relying on monocultures of major, well-known crops, and invest in agricultural diversity which can not only help sustain agriculture, but also feed and nourish our growing population - especially in climates of the future. It is essential we capture the knowledge about forgotten foods, crops and animal sources, and act on this information before it is lost forever.